Finnish American Cultural Activities, Inc.
P.O. Box 580708
Minneapolis, MN 55458-4708
---
| | | | | | |
| --- | --- | --- | --- | --- | --- |
| Koti / Home | | | | | More features coming later! |
Tervetuloa! Welcome to FACA!
The Finnish American Cultural Activities (FACA) group of the Twin Cities (Minneapolis/St. Paul, MN) invites you to join our active schedule of programs and activities. FACA programs are free and open to the public. They take place on the third Friday of each month from September to May. An exception is December, when for the last several years we have joined with other local Finnish groups to hold a pre-Christmas event, Joulu--Magical Finnish Christmas.
FACA is a nonprofit educational organization that offers programs with a rich ethnic flavor: literature, music, travel, food, the immigrant culture and contemporary Finland. It is dedicated to preserving and promoting the cultural heritage of Americans of Finnish ancestry.


---
Our next program: Oct. 21, 7:00 p.m.

Come back to this site in early October for more information. Visitors welcome!

International Institute of Minnesota
1694 Como Ave.
St. Paul, MN.


FACA Event Cancellation Policy

If St. Paul public schools are cancelled due to bad weather, then a FACA event scheduled for that day will also be cancelled. FACA members may contact any Board member if they have a question about whether an event is cancelled.
---
Upcoming Twin Cities Finnish Events
Suomenkuoro uudestaan! The Finnish Choir Again! Call for Singers!
You're invited to join the Choir Project 2016-2017 to perform at Nordic Choirs Christmas Concert at Mindekirken, Minneapolis, on December 18th at 2 p.m. There hasn't been a Finnish choir in town since early 2000s, so this project will hopefully fill the void! The choir has the potential to become the core group for the Finland100 Choir Minneota in 2017, when Finland celebrates the 100th anniversary of its independence.
The schedule for the Joululaulukuoro- Christmas Carol Choir project is as follows:
Rehearsal 1: Monday, December 5 at 7-9 p.m. Mindekirken, Minneapolis
Rehearsal 2: Monday, December 12 at 7-9 p.m. Mindekirken
Dress rehearsal: Saturday, December 17 at 12-2 p.m. Place TBA
Concert: Sunday, December 18 at 2 p.m. CALL 1 p.m. Mindekirken
Additional performance (if enough singers can commit): Kauneimmat joululaulut (Christmas Carol Sing-Along): December 10 at 3 p.m. Christ Church Lutheran, Minneapolis
COST: $10-15 for sheet music
Because of the short rehearsal period, previous choral singing experience is helpful, but not required. We will sing 3-4 songs in parts (SAB or SATB depending on available voices) and you don't have to be a Finn to participate, just be willing to sing in Finnish, Swedish and possibly English. Please spread the word and invite a friend to join too!
To sign up or for questions, please send the info below to Eeva at erksavolainen@gmail.com by October 3. Early registration is desired in order to order to determine the music selections and for ordering sheet music from Finland.
Name:
Phone:
Voice part, if known (soprano, alto, tenor, bass):
Previous experience, if any:
Schedule conflicts:
Kiitos, Eeva Savolainen, Director, Choir Project 2016-2017 More info will be available at finnsource.org/choir-project
Eeva Savolainen, a graduate of Sibelius Academy, Finland, is a soprano and music educator. She currently works as an operation manager for The Singers MN Choral Artists and directs a church choir in East Bethel, MN. She was founder of Saana Ensemble and has been involved in all things Finnish in Minnesota and nationwide for over two decades.
---
Finnish American Chamber of Commerce-Minnesota
FFTC FALL EVENT: Author Anu Partanen
Friday, October 7
5:30 to 8:30 p.m.
Danish American Center
3030 W River Pkwy, Minneapolis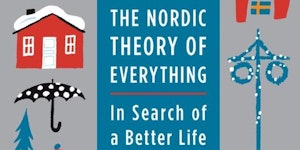 RSVP requested - but the event is free.
Refreshments provided.

Anu Partanen is the author of The Nordic Theory of Everything: In Search of a Better Life.The Nordic countries top international comparisons in education, health, gender equality, children's wellbeing, and overall happiness. They have produced successful businesses and globally-admired innovation while allowing employees to enjoy a healthy work-life balance, and they ensure for all citizens good paid parental leaves, free college and universal health care--all while remaining wealthy, competitive countries. Yet many Americans dismiss the Nordic approach as "socialism" that only works in small, homogeneous countries with a collectivist mindset and an altruistic tolerance for high taxes.As Anu Partanen reveals, however, these ideas about the Nordic nations are mostly myths. Partanen, a journalist originally from Finland who is now an American citizen, dispels these myths and delves into the concrete ways the experiences of Nordic countries could help the United States strengthen its own values of independence, diversity, freedom, and opportunity. Her work has appeared in the New York Times and The Atlantic.

---
Copyright 2016 by FACA. All Rights Reserved. Web Page created and maintained by Finnish American Cultural Activities, Inc. Comments or Questions? Contact FACA webmaster